Welcome to Somacare | Best Neuro & Psychiatry Division for PCD Franchise
Neuropsychiatry Products Franchise Company -Mental Disorder has been increasing rapidly due to the rising competitive mentality of people. This leads to mental stress, negativity, failure, and many other bad impacts on Life. Lots of people are facing such poor mental condition and striving hard to get rid of it. Being focused on it, Somacare has introduced itself as the "Leading Neuropsychiatry Pharma Company". We have a solid grasp on Neuro Medicines like Antidepressants, Antipsychotics, Anxiolytics and hypnotics, Mood stabilizers, Stimulants, etc. These medicines are effective on a disease like Schizophrenia, Depression, Bipolar Disorder, Obsessive-Compulsive Disorder, Anxiety Disorder, Psychotic Disorders, G.l. Disorders, etc. In order to increase the visibility and reach of our products to patients, we are offering Neuropsychiatry PCD Pharma Franchise business opportunity of a monopoly basis.
Our Neuro product range is best in the industry in terms of Packaging, accurate composition, effectiveness, and long shelf life. This made possible through our GMP and WHO Certified Manufacturing Plants, which are advanced, modern, and productive. Along with this, our in-depth knowledge and expertise in formulating Psychiatric Medicines Range made us Top Neuropsychiatry Medicine Company in India. After giving the massive contribution to the Neuro Industry, we understand the market needs and capable to formulate product according to it. In order to fulfill the demand neuro products in the market, we provide the Neuropsychiatry PCD Franchise business for pharma distributors and Medical representatives.
In addition to this, Our Organization is also into providing Neuro Product Franchise Business Opportunity in Pan India where we are looking forward to adding more young entrepreneurs in their team of PCD franchise Associates. In this, we are delighted to Invite all pharma distributors & medical representative for PCD Pharma Franchise for Neuropsychiatry Range. We treat our business associates equally and provide the best marketing and promotional support. Thus, associating with us for Neuro PCD franchise business can be profitable deal with you.
Get Neuropsychiatry Pharma Franchise
When it comes to initiating a Pharma Franchise Business, you always seek for the right Neuropsychiatry Company. A company proves the ideal one to associate with on the basis of its previous record, market value and customers feedback. Luckily, somacare meets all such expectation and become the India's best Neuro Pharma Franchise Company. We have proven strategy of production unit that helps us to meet every clients need related medicinal products. Our company has the benchmark of finest marketing experience in pharmaceutical sector. And we keep stepping with innovative plans to develop this society through our efforts, by spreading Neuro PCD Pharma franchise everywhere to get on top of marketing sector with huge benefits for everyone.
Our Neuropsychiatry Product Range
At Somacare, we have a comprehensive list of Neuropsychiatry product range, which is specifically formulated to prevent mental disorder or illness. Our product ranges are more effective and efficient to treat patients. Along with our existing manufacturing unit, we are also into finding an innovative and smarter way of the formulation. We have an active Research and Development department, which implies the best techniques to find out the most productive manufacturing plants for the formulation of products. Here Is the list of medicine segment that we are providing:
Anti Depressants
Anti Epileptic
Anti Psychotics
Anti-Addiction
Antispasmodic
Anxiolytics Medicines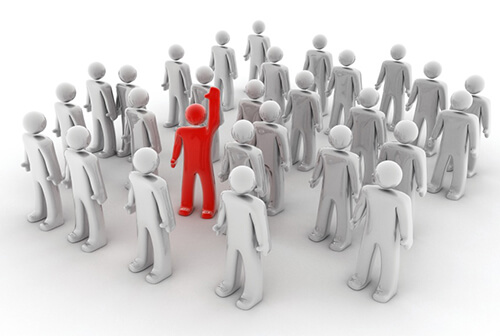 Why Choose "Somacare" For Neuro PCD Pharma Franchise ?
Somacare is an emerging name in the field of "Neuro Psychiatry PCD Company in India". We have strong clientele with the vast distributor channels all around the nation. Since commencement, we are behind expertise that enables us in dealing with hundreds of drug solutions covering psychiatric and neurology medicines. At this point, Diagnosing Mental disorder from all over India has become our priority and we are making the best efforts to achieve it through our quality Neuropsychiatry Medicine Range. Some of the important highlights that made us the first choice of people are as follows:
We have a team of trained, certified and most experienced workers
Our company is committed to delivering GMP and WHO Certified Medicines
We deal in Wide spectrum of Neuropsychiatry Medicines Range
Believes in delivering transparency to our business partners
Always have stock availability as per our customer's needs
We use the best packaging components to deliver leakage proof medicines
Our mission is to treat bipolar disorder and ensures a healthy mind
Get Best Pharma Franchise Deals of Neuropsychiatry Range
Enquire Now
Our Products
At Somacare, we have been covering up a large medical segment of Neuropsychiatry range, which are effective, reliable, accurately formulated and has a long shelf life. You can avail these quality medicines at pocket-friendly prices as they thoroughly produce With the help of our most innovative R&D department. We utilized the advance and modern manufacturing unit at premises, which are GMP and WHO Verified. It enables us the fast formulation and timely delivery of medicines. Along with this, our spacious warehouse facility further helps us in storing all the formulated medicines carefully and then dispatch to the retailer.
Frequently Asked Questions About Neuropsychiatry Franchise
1What is a neuropsychiatry franchise?
A neuro franchise is a type of business model in which an company gives individuals or groups the authority to run the business that focuses on offering neurological services or products. It enables neuropsychaitey franchisees to take advantage of an established brand, business strategy, and support network in the neurology industry.
2What types of services/products are typically offered in a neuro franchise?
Neuropsychitry franchises might provide a variety of neurological products and services. This can involve the business deals of neuro-based business like selling the services or products of the company you're collaborating with. The neuro PCD franchise company provides franchisee products / services to sell in the market.
3What are the advantages of owning a neuro franchise business?
There are a number of benefits to owning a neuro franchise. First off, having a well-known brand name and reputation can assist you attract more clients. Additionally, franchisees get assistance with things like marketing, operations, and training. Being a part of a franchise network also gives you access to common resources, research, and the creation of brand-new services or products.
4What qualifications or background do I need to open a neuropsychiatry pcd pharma franchise?
The particular requirements may change depending on the franchise and the local regulations. However, it is normally advantageous to have training or qualifications in neurology, healthcare, or similar fields. Franchisees may be required by some brands to possess the necessary professional licenses or certificates.
5How much does it cost to open a neuro franchise?
Depending on the franchise brand, the region, and the size of the business, the cost to create a neuro franchise can vary significantly. The entire investment is affected by a number of factors, including franchise fees, equipment prices, startup inventory costs, and facility expenses. Researching and comprehending the financial criteria of the franchise you are interested in is important.
6Are there ongoing fees or royalties associated with owning a neuro franchise?
Yes, the majority of franchises require the franchisee to pay continuing fees or royalties. These fees could be fixed or dependent on a percentage of sales. These costs are incurred to fund ongoing assistance services, marketing initiatives, and the use of the franchise's property.
7How can I find neuro pcd franchise opportunities?
You can search for neuro franchise opportunities online, in person at trade exhibits or franchise expos, or by getting in touch with franchise advisors. Before making a choice, it's crucial to thoroughly assess each possibility, go over the franchise disclosure document (FDD), and take into account aspects like the franchise's reputation, support network, and financial predictions.