Neuropsychiatry Pharma Franchise in Delhi– Somacare has reached the zenith in the pharma sector just within two years. Now, it is planning to widen its horizon in the capital of India i.e. Delhi. It is a metropolitan and developed city. This city has numerous amounts of hospitals and healthcare centers with a simultaneous increase in its population. Therefore, starting a Neuropsychiatry Pharma Franchise in Delhi will be not only beneficial for us but also for people who seek this opportunity.
Somacare, works to make its high-quality products for mental disorders available nation-wide.  Not only does it focus on the quality of the products, but also every-day works on how to make business more beneficial to its partners by giving them free promotional support, monopoly rights, various incentives, and offers, etc. Through or Neuropsychiatry Pharma Franchise in Delhi, we'll be coming closer to our dream to provide healthcare related to mental illness all around PAN India.
If you desire to take such Neuro franchise in Delhi, then we are always delighted to provide you our valuable assistance. To help us fulfill our dream, contact us on +919875921201 or reach us at info@somacare.in.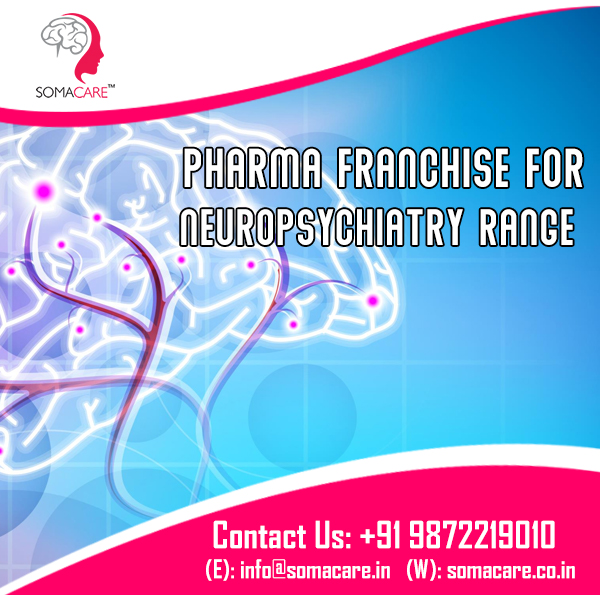 What is the Scope of Neuropsychiatry Franchise in Delhi?
Delhi is the second-largest urban agglomeration in India by population (1.p crores). And has a massive metropolitan area in the country's north. It is bordered by Haryana (Gurgaon, Faridabad, Jhajjar, and Sonipat) on three sides and by Uttar Pradesh (GautamBudh Nagar, Ghaziabad, and Baghpat) to the east. The NCT covers an area of 1,484 square kilometers (573 sq mi). All-together, Delhi is the best-suited location for this kind of business. It is beneficial for both, the business owners and the common people. The following are the cities where we are planning to establish ourselves.
Bhalswa Jahangir Pur
Burari
Deoli
Fateh pur Beri
Karwal Nagar
KhajooriKhaas
KirariSuleman Nagar
MithePur
Molar Band
Nangoli Jat
Sadat Pur Gurjan
Ziauudin Pur
TilangPurKotla
These cities have the best resources and manpower available. And by making the best use of these sources, we'll be able to make the best quality products and provide them to the ones who are in demand.
Associate with SOMACARE "Best Neuro company to associate with"
Before joining hands with us, you should be aware of capabilities and potentials. Only because of these following factors today we are the top Neuropsychiatry Pharma Franchise in India:
We work with professionals only who supervise all the actions.
Experienced and trustworthy staff.
The latest high-tech machinery is being used.
All the manufacturing plants and infrastructure is set according to the standards and guidelines set by WHO-GMP.
No compromise is made with the quality of the products.
Hygienic conditions are maintained.
State-of-art infrastructure.
R&D department works for the invention of new products.
Packaging, shelf-life is being taken care off.
On-time delivery is assured by us.
Secured Shipping.
How is this business advantageous to you?
Our Franchise wants to conquer the world of pharmaceuticals. Every-day it is fighting hard to get what it deserves. In that process, there are certain benefits that you get as you've joined hands with us and have a special role to bring closer to our dream. Those benefits are:
Free promotional support is given to you by us.
Being the authorized dealer, monopoly rights are served to you.
You are your boss.
This is a business which you can do from near your home. You don't need to shift cities for this.
There is no risk factor.
100% success is assured with us.
Low investment is required for start-up.
Complete transparency is maintained.
Both, business partners as well as their trust are valuable for us.
Incentives are given to the dealers after achieving the given target.
Varieties of medicines are provided under one roof.
These products often have offers and discounts on them.
Hence, commencing a Neuro pcd franchise in Delhi is adventurous for you in many ways. It gives you the right blend of knowledge regarding the pharmaceutical sector. Providing all these medicines we assure you to support and guide you at every step.
What are the basic requirements for starting a business?
Certain documents are required for starting a business with our Neuropsychiatry Pharma Franchise. Selling or buying drugs without the permission grant by the government is illegal. Here are some requirements for getting PCD Pharma Franchise:
Your company profile must be impressive and attached sales record
For associating with us you need to have good experience in sales or working with good pharma companies in India.
One must have a network of doctors so that you can start generating revenue initially.
Drug License Number and TIN are two main documents that are required for this business. If you do not have your own you can use your wholesaler or stockist's license.
One must have all these documents with them, only then we'll be able to provide you our services.
Contact
Name: Somacare
Address: SCF No. 246, Motor Market, Manimajra, Chandigarh, India, 160101
Email ID- info@somacare.in
Phone Number: 919875921201